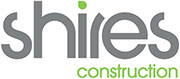 OLD SCHOOLS, HATHERLEIGH
Summer 2013 saw Shires contracted to refurbish Old Schools in Hatherleigh, completely refurbish the interior and exterior, reroof and repoint the beautiful stonework. Every element of the building was architecturally controlled by Harris McMillan and managed with a conservation officer involved. A key point of the renovation was to ensure that every detail was looked at to ensure the heart and soul of the building remained such as sourcing and reusing old Delabole slates and restoring the bell in the bell tower.
The renovation saw volunteers helping with the build, the work was reported in the local press and the PCC (Parochial Church Committee) was fully involved in the job to restore and respect a key building in the heart of the town.